Lab News
Thanks the team, our collaborators, funding support from the NIH/AHA/The Russell Berrie Foundation, and the AHA ATVB community!
[04/20/2020] The lab has received a 5-year R01 (2020-2025) to explore novel regulators of macrophage efferocytosis discovered by genome-wide CRISPR screens.
[12/03/2019] Congratulations to Fang for receiving an American Heart Association Postdoctoral Fellowship!
[09/01/2019] Dr. Xun Wu, recipient of The Russell Berrie Foundation Scholar Award, joined the lab as a Postdoctoral Scientist.
[08/23/2019] Congratulations to our summer undergraduate student researchers!
Thanks our undergraduate interns for their contributions this summer! @ Raneem Hamad (Columbia College Summer Fund), Jeana Chun (Recipient of Grossman Family Internship Fund), Annie Rozenblyum (Barnard Summer Research Institute Scholarship), and Yolanda Baptiste (Fellow of the NERA Program).
[05/16/2019] Fang has received an ATVB Travel Award for Young Investigators and an Outstanding Poster Award !** @ Vascular Discovery 2019 Scientific Sessions in Boston, MA.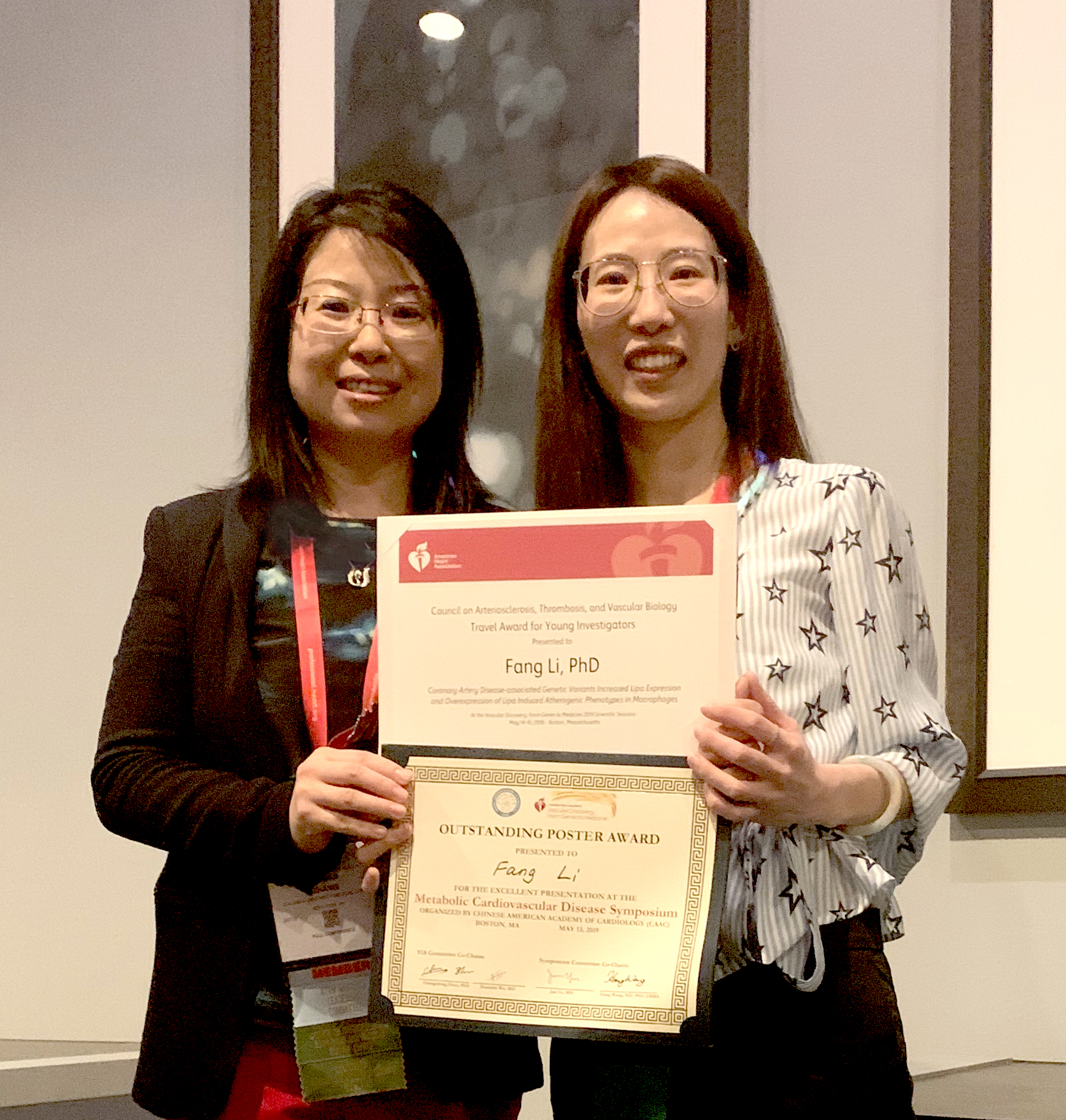 [11/15/2018] Dr. Fang Li joined the lab as a Postdoctoral Scientist.
[07/01/2018] Lab officially starts! And Jianting Shi joined the lab!